The sweeping US-led economic sanctions being imposed on Iran are blocking necessary pharmaceuticals and medical treatment for Iran's sick and infirm, in what appears to be a cruel for of collective punishment that deliberately puts innocent lives at risk.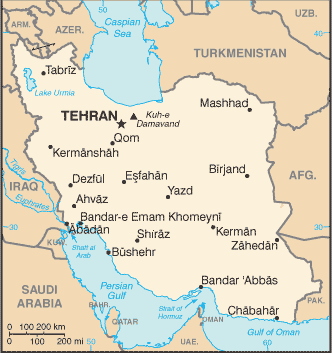 Althought the sanctions don't target medicine and humanitarian needs, they are "increasingly hitting vulnerable medical patients as deliveries of medicine and raw materials for Iranian pharmaceutical companies are either stopped or delayed," reports the Washington Post.
"The effect," the Post continues, "is being felt by cancer patients and those being treated for complex disorders such as hemophilia, multiple sclerosis and thalassemia, as well as transplant and kidney dialysis patients, none of whom can afford interruptions or delays in medical supplies."
The Iranian Hemophilia Society (IHS) came out last month to say "the lives of tens of thousands of children are being endangered by the lack of proper drugs caused by international economic sanctions," reported Muhammad Sahimi at Antiwar.com in August. They claim one young man "recently died in southern Iran after an accident when the blood-clotting injection he needed was not available."
"This is a blatant hostage-taking of the most vulnerable people by countries which claim they care about human rights," Ahmad Ghavidel, head of IHS, told the Post. "Even a few days of delay can have serious consequences like hemorrhage and disability."
In addition to this, unemployment is rising and inflation is spiraling out of control. "Prices of fruit and sugar, among other staples, have soared – in some cases showing threefold and fourfold increases," Saeed Kamali Dehghan wrote in the Guardian last month. "The price of meat, an essential ingredient of Iranian food, has gone up to such an extent that many now eat it only on special occasions." This is Iran's punishment for their non-existent nuclear weapons program.
It's increasingly obvious that Washington's aim is to harm the Iranian people. Secretary of Defense Leon Panetta has admitted they aren't changing the policies of the regime, but has insisted on their continuance nevertheless. As one of the top supporters of sanctions, Rep. Brad Sherman (D-CA), said, "Critics [of the sanctions] argued that these measures will hurt the Iranian people.  Quite frankly, we need to do just that."