When the US lobs a missile at someone and kills them, who decides if it is in accordance with international law?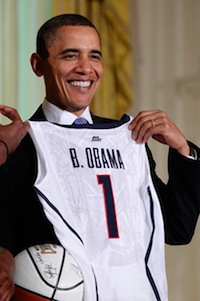 At the moment no one, but that could change in UN Special Rapporteur on Human Rights Ben Emmerson gets his way. Emmerson, a top London lawyer, is pushing for the US to hand over video footage of all of its assassinations to the UN for examination.
"We can't make a decision on whether it is lawful or unlawful if we do not have the data," noted Emmerson, saying that the issue of drone killings will be at the top of the UN human rights agenda until some method of transparency is achieved.
Emmerson also lashed the Obama Administration for "the position that it will neither confirm nor deny the existence of the drone program, whilst allowing senior officials to give public justifications of its supposed legality in personal lectures and interviews."
Pakistan in particular has objected to the hundreds of drone strikes launched against its territory by the US, arguing that it violates their sovereignty as well as undermining support for their own war on militancy. The US has ruled out ending the strikes.