Taliban militants armed with rocket propelled-grenades and suicide vests and dressed in military uniforms stormed a Pakistani air force base on Thursday, triggering a two-hour shootout that left 10 people dead.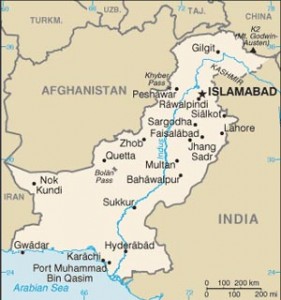 The militants, nine in all, were eventually killed, but the attack again showed the ability of the Taliban and associated Pakistan-based militant groups to penetrate the military bases of a country with nuclear weapons.
The pre-dawn offensive came after US officials boasted about the Pakistani government being set to launch an attack against militant strongholds in the tribal border region of North Waziristan, something Washington has been pressuring Islamabad to do for some time now.
Pakistan has seemed unusually chaotic as of late. Also on Thursday, militants pulled 20 Shiites off a bus in Pakistan and executed them all. Several such sectarian attacks have taken place recently.
Aside from these concerns, militancy in the tribal borderlands has only seemed to grow after almost four years of President Barack Obama's intensified drone war. Anti-Americanism throughout the country has also increased significantly as Pakistanis grow resentful at Washington's drone war, support of a corrupt state, and destabilizing war in neighboring Afghanistan have worsened conditions considerably.