According to Israel's Channel 10 news, President Barack Obama and Israeli Prime Minister Benjamin Netanyahu will soon meet so that Obama can reassure Netanyahu that the US "will attack Iran by June 2013″ if diplomacy fails by then.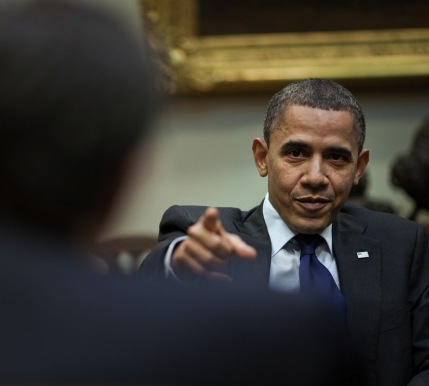 The report said that the meeting will take place in either New York or Washington at the end of September or the very beginning of October, which is around the time Netanyahu and his cabinet have implied an Israeli strike might take place.
The Obama administration has made notable efforts to try and put off war, preferring instead to do things covertly and through economic warfare. While it is broadly understood that Israel is unlikely to go ahead with a military strike on Iran without a green light from Washington, nobody is absolutely surely what Israel will do.
If it's true that Obama is planning to make a promise of a June 2013 US attack, it could be an attempt to stave off an Israeli attack before the November presidential elections. But even if it's just a tactic to avoid war in the next few months, such promises are a very dangerous diplomatic method and would show how little interest Obama has in peace.
What exactly the conditions would be come June to prompt an attack are entirely unclear. The White House has said repeatedly, including within the last few days, that Iran still does not have a nuclear weapons program. Even the Israelis have admitted this.
If Iran has no nuclear weapons program, then there is no conceivable imminent threat to the US or Israel and thus no attack is justified. Indeed, a preventive attack would constitute a war crime, as George Perkovich of the Carnegie Endowment for International Peace has said.
As Aaron David Miller, scholar at the Woodrow Wilson International Center, said in May, given the fact that Iran has no nuclear weapons program, "a unilateral attack [on Iran] would be totally discretionary. It would be a war of choice," not of necessity.