The Afghan parliament voted Saturday to dismiss two of President Karzai's key security officials amid allegations of corruption and security breaches, according to the Washington Post.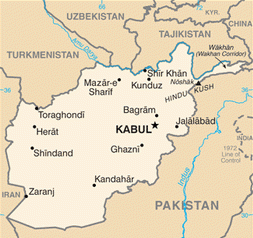 Defense Minister Abdul Rahim Wardak, one of the top Afghan officials most trusted by Washington, and Interior Minister Bismullah Khan Mohammadi, were essentially voted out of office in two separate votes. At issue were allegations of corruption and alleged security lapses that led to recent assassinations of top officials.
"Both ministers are disqualified from their positions and we request His Excellency President Karzai to introduce new ministers for these positions as soon as possible," Abdul Raouf Abrahimi, speaker of the lower house of parliament, said after the vote.
Whether or not the two will actually leave their posts as demanded by Parliament is unclear, however. The Afghan constitution gives the legislature the power to dismiss government ministers, but also gives the president broad power.
In the past, Karzai has ignored Parliament's votes dismissing government officials, keeping them at their posts and dragging out the replacement nomination process. Karzai's office issued a three-sentence statement that said only that the president would "make decisions about the disqualified ministers" after he meets with his national security team on Sunday.
Afghanistan tops the charts in corruption. Karzai's former spokesman said in August 2010 that the US has "provided the groundwork for some people in Afghanistan to become unbelievably rich. Some people [have] become an economic mafia in Afghanistan."
"There are others in this Cabinet who are corrupt," said Noor ul-Haq Holomi, a former general in the Afghan army. "All these people are corrupt. They just sit and collect the money," he said. "For 11 years, Mr. Karzai did nothing. Why didn't he say anything?"