Mortar shells hit civilian crowds in marketplace in a Palestinian refugee camp in the Syrian capital of Damascus, killing 21 people as regime forces and rebels continued fighting on Friday.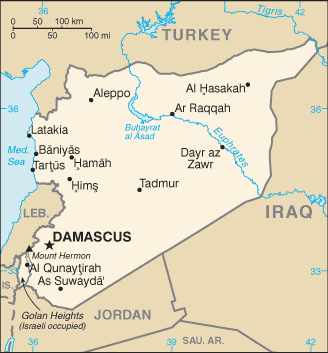 The Britain-based Syria Observatory for Human Rights (SOHR) reported the deaths, but would not speculate on who had fired the mortar shells, adding that they could have been strays from the fighting in nearby Tadamon neighborhood.
"We don't know where the mortars came from, whether they were from the Syrian regime or not the Syrian regime," said Rami Abdul Rahman, director of SOHR.
Syria's state news agency blamed the bombardment on "terrorist mercenaries," referring to the foreign-backed rebel fighters, some of whom have ties to al-Qaeda.
Where these mortars really came from is not known. It is unlikely that either side would have had an interest in bombing Palestinians, meaning these shells could very well have been strays.