Despite the close diplomatic ties between the US and Israel on the surface, the intelligence agencies of both countries are anything but friendly, according to former US officials.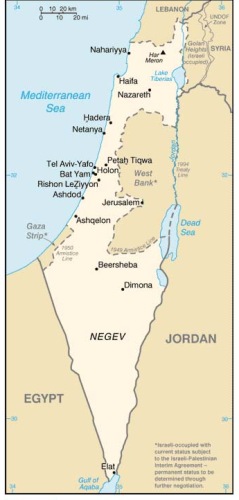 "The CIA considers Israel its No. 1 counterintelligence threat in the agency's Near East Division" officials told the Associated Press. "Counterintelligence is the art of protecting national secrets from spies. This means the CIA believes that US national secrets are safer from other Middle Eastern governments than from Israel."
Israeli intelligence agencies have been implicated in intrusions and tampering with sensitive equipment of CIA officers in Israel, criminal espionage cases inside the US, and disciplinary proceedings against CIA officers.
Israeli agencies were also blamed in the presumed death of an important CIA spy in Syria during the George W. Bush administration.
These kinds of nuances in the US-Israeli relationship are rarely talked about in the open. And the relationship is severely oversimplified in the presidential campaign, which can often appear as a contest for who supports Israel the most.
One well-known case has colored the alliance skeptical since it happened in 1987. That year, Jonathan Pollard, who worked for the Navy as a civilian intelligence analyst, was convicted of spying for Israel and sentenced to life in prison. In January 2011, Israeli Prime Minister Benjamin Netanyahu asked Obama to free Pollard, as Israel has been doing for years, and admitted that Israel's behavior in the case were "wrong and wholly unacceptable."
After 9/11, the Bush administration had the CIA rank some of the world's intelligence agencies in order of their cooperation and friendliness in the war on terror. Israel was low on the ranking, considering its deep ties to Washington, and even fell below the intelligence agencies of Libya.