In response to Israeli allegations of involvement in the Bulgaria bus bomb that killed several Israeli tourists, Iran called the charges baseless and suggested Israel may have carried out the attack itself.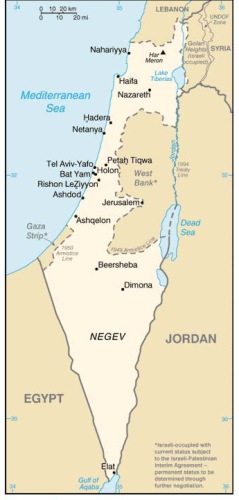 Iran's United Nations Ambassador Mohammad Khazaee said "we have never and will not engage in such a despicable attempt on the lives of innocent people."
"Such terrorist operations could only be planned and carried out by the same regime whose short history is full of state terrorism operations and assassinations aimed at implicating others for narrow political gains," he said.
Khazzaee was correct that Israel's accusations are baseless. Bulgarian authorities have not yet made public the findings of their investigation, saying they will hold off until the investigation is complete. Israeli authorities, to boot, have offered not a shred of evidence that Iran or Hezbollah was involved.
Bulgarian Prime Minister Boyko Borisov said in a joint press conference with John Brennan, President Obama's counter-terrorism adviser, that there was no information concerning the identity of the bomber or those who dispatched him.
Iran's accusation that Israel is responsible for the attack is also unsubstantiated. However, it is reasonably well established from credible media sources and senior US officials that Israel is behind the terrorist attacks which have assassinated numerous civilian Iranian scientists.