Iranians protested in the streets in Nishabur on Monday, about 600 miles east of Tehran, in a rally against the steep hike in food prices which has intensified since new US-led economic sanctions took hold months ago.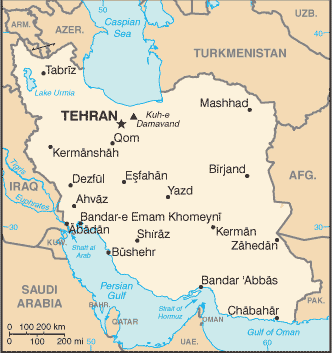 Protestors poured into the streets blaming mismanagement by President Mahmoud Ahmadinejad administration for the steep hike in the price of chicken. There were no reports of arrests or violence.
The sanctions placed on the Iranian economy have ushered in runaway inflation, cuts in government subsidies, and high unemployment. The supposed purpose behind the economic warfare is to pressure Iran away from developing nuclear weapons, even though Washington admits Iran has no weapons program and has not made the decision to start one.
The sanctions are having impoverishing effects on millions of innocent Iranians. "Prices of fruit and sugar, among other staples, have soared – in some cases showing threefold and fourfold increases," writes Saeed Kamali Dehghan in the Guardian. "The price of meat, an essential ingredient of Iranian food, has gone up to such an extent that many now eat it only on special occasions."
Even though the punitive measures don't directly target supplies such as medicines, sick Iranians in desperate need of life-saving medicines have been met with shortages.
Historically speaking, sanctions are very ineffective. Renowned international relations theorist Kenneth Waltz recently wrote in Foreign Affairs that "the current sanctions on Iran can be dropped," since "they primarily harm ordinary Iranians, with little purpose."
Jeffery P. Schott from the Peterson Institute for International Economics similarly argues sanctions are ineffective: "Despite the ratcheting up of economic pressure over several decades, the US sanctions have not led to major Iranian policy changes. To the contrary, the external pressure has been used by Iranian leaders to deflect blame to the United States for their domestic economic woes."
The harsh and irrational economic measures could also have the effect of making conflict more likely. Columbia University Professor Gary Sick has called the sanctions effort "the equivalent of a blockade. It's an act of war." Trita Parsi, of the National Iranian American Council, wrote back in March that "the sanctions strategy on Iran will very soon reach [the] point" of escalating the situation with Iran to one of "two policies: Regime change or war. Or Both."