Facing little or no progress on his latest plan to stem the violence in Syria, UN envoy Kofi Annan said in an interview Saturday that the efforts so far have failed and that foreign meddling in the conflict has worsened the violence.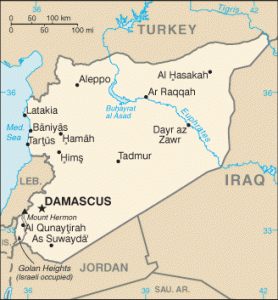 In a meeting in Geneva last week called by Annan, world powers reportedly discussed a plan for a political transition in Syria in which a unity government would be formed according to a democratic process and could include members of the present regime as well as opposition. So far, the plan has gone nowhere.
Annan also said Saturday that, while Russia has received a lot of criticism for continuing to back the violent President Bashar al-Assad's regime, "very few things are said about other countries that send arms and money and weigh on the situation on the ground," without naming any specific countries.
UN rights chief Navi Pillay last week condemned the continued flow of weapons from foreign powers to both sides in the Syrian conflict. "The ongoing provision of arms to the Syrian government and to its opponents feeds additional violence," she said in the text of remarks made to the Security Council. "Any further militarization of the conflict must be avoided at all costs."
Foreign meddling on behalf of all sides has been instrumental in prolonging the conflict by emboldening both sides and making a political settlement more remote. While Russia and Iran continue to support the regime of Syrian President Bashar al-Assad, the US and its allies in Europe and the Persian Gulf states continue to aid and weaponize the Syrian rebels.
The support has continued even though outside powers are well aware that both sides in the conflict have committed serious atrocities and human rights abuses and despite the fact that experts have repeatedly said such policies are worsening the conflict.
James Dobbins, director of the RAND International Security and Defense Policy Center and a former US assistant secretary of state told NPR recently, "the external environment in which sides are providing arms to both of the contending parties—all of that suggests that the situation's going to continue to deteriorate."