The United States will employ "significant firepower" in Afghanistan in 2013-14, according to the top commander of U.S. and NATO forces there, but further U.S. troop reductions won't take place until after this fall at the latest.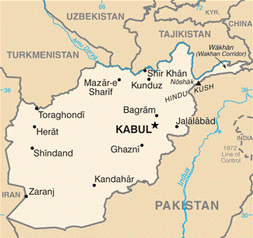 "We're going to need combat power. I don't think anyone questions that," Marine General John Allen said on Wednesday. "I owe the president some real analysis on this."
Allen spoke to reporters two days after NATO leaders discussed the supposed end of the war in Afghanistan in Chicago and one day after President Barack Obama said, "The Afghan war as we know it is over."
By the end of this summer, the 33,000 "surge" troops that President Barack Obama sent into Afghanistan in 2009-2010 are due to be withdrawn. Following that, Allen said he will assess "the campaign" – i.e. ongoing war –  and make recommendations to the White House about how to withdraw most of the remaining 68,000 troops.
While "most" will be withdrawn by the end of 2014, the U.S. will continue the war, including conducting night raids and drone strikes into Pakistan, well beyond this 2014 date, perhaps until 2024.
The Generals statements are a blunt reminder after days of talk about the end of the war that the combat role for the U.S. will continue to disrupt the war torn country of Afghanistan well beyond the supposed withdrawal date.