A deal has been reached between Iran and the IAEA on further probing and inspections of Iran's nuclear program, after the nuclear watchdog's chief spent Monday negotiating in Tehran.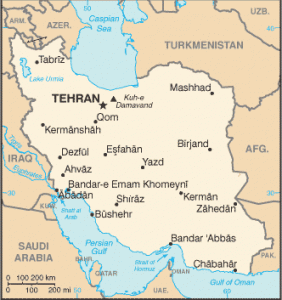 IAEA chief Yukiya Amano said after talks with chief Iranian nuclear negotiator Saeed Jalili, "the decision was made… to reach agreement" on the mechanics of giving the IAEA additional access to the sites – including the Parchin military site – and documents it seeks to restart its probe, Amano told reporters at Vienna airport on Tuesday.
Amano said differences existed on "some details," without elaborating but added that Jalili had assured him that these "will not be an obstacle to reach agreement." He spoke of "an almost clean text" that will be signed "quite soon," although he could not say when specifically.
The diplomatic breakthrough comes just one day before negotiations between six world powers and Iran take place in Baghdad. The Obama administration has yet to comment on the impending nuclear deal, but the President has in recent days employed rhetoric that is clearly constructed to seem tough against his Republican contender for the 2012 campaign
Iran's " inability thus far to convince the world community that it is not pursuing the weaponization of nuclear power is of grave concern to all of us," Obama said in a joint statement released after meeting with the Group of Eight at Camp David.
But Obama knows better, and is himself convinced, along with his entire administration and the whole of the intelligence community, that Iran is not developing nuclear weapons.
Obama's bluster may also be catering to Israel, whose defense minister angrily condemned the nuclear deal brokered by Jalili and Amano. Defense Minister Ehud Barak said the Iranians are trying to create a "deception of progress" to avoid pressure ahead of the P5+1 talks this week.
The Israelis have been leading an effort to shift the demand from preventing Iran from developing nuclear weapons to prohibiting Iran from developing any nuclear energy at all for peaceful purposes. They, and other hawks in the U.S., succumbed to the evidence that Iran has demonstrated no nuclear weapons ambitions, so are focusing instead on what Iran is doing, namely developing peaceful nuclear energy as is their right.
The Israeli condemnation of the increased international inspections of Iran's peaceful nuclear program is an indication that Israel is not interested in the true nature of Iran's nuclear program, only in advocating for unprovoked war and distracting the world from its policies of expansion and expulsion in the Palestinian territories.