The head of the UN's nuclear agency and top aides will travel to Tehran on Sunday for talks with Iran's chief nuclear negotiator, just a few days ahead of a second round of talks between Iran and world powers in Baghdad.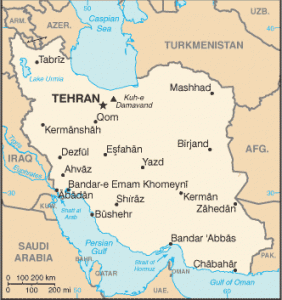 The unexpected visit came as Western diplomats said the International Atomic Energy Agency (IAEA) and Iran were making headway towards a framework deal on Iran's nuclear program, which experts agree is civilian in nature but which the IAEA in recent months has scrutinized as too opaque.
Aside from the consensus in the U.S. intelligence community that Iran is not developing any sort of nuclear weapons program, all of Iran's declared nuclear facilities are under near-constant inspection by the IAEA. And although the watchdog's reports have raised alarms about research for explosives, they have consistently reaffirmed Iran's non-diversion of nuclear material.
Previous disagreements between the IAEA and Iran have centered on the IAEA's insistence, and Iran's reluctance, to allow inspection of the Parchin military base, which is not a nuclear enrichment site but has been subjected to propaganda efforts to suggest some past or current nuclear weapons development took place there. But all that has been made public is sketchy evidence which lacks credibility.
Israeli Prime Minister Benjamin Netanyahu on Friday said he did not expect Iran to cooperate in resolving issues about its nuclear program peacefully. Netanyahu, other Israeli leaders, and hawkish members of the U.S. Congress have had to implicitly concede that Iran is not developing nuclear weapons, and so have attempted to shift the red-line, suggesting that even if Iran's nuclear enrichment is peaceful in nature, an attack is the only appropriate response.