Two British NATO troops were killed by two men in Afghan police uniforms in southern Afghanistan Saturday, in what has become a near daily occurrence of Afghans shooting their Western trainers.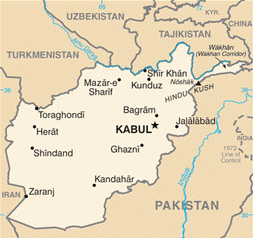 NATO's International Security Assistance Force (ISAF) is investigating the incident and a spokesman claimed the Afghan men might have been insurgents dressed in Afghan police uniforms as opposed to actual trainees who shot at their supposed allies.
"We are aware of the claims that the shooters were AUP (Afghan Uniformed Police); however, operational reports indicate these were insurgents dressed in AUP uniforms and not actual AUP," ISAF said.
If it is confirmed as yet another rogue shooting, that would make it the third such attack this week, and the sixteenth such attack this year, killing 22 NATO soldiers in total.
At least, those are the statistics provided by NATO. The U.S. military has been systematically underreporting clashes between coalition forces and their Afghan trainees, the Associated Press revealed last month.
The U.S. "does not report insider attacks in which the Afghan wounds — or misses — his U.S. or allied target," the AP reported. "It also doesn't report the wounding of troops who were attacked alongside those who were killed."
Such incidents speak volumes about the failure of the Afghan war, even as President Barack Obama tells the American people that "the tide of war has turned in Afghanistan," that "We have broken the Taliban's momentum," and that "We've built strong Afghan Security Forces" that will competently take over control of the country in 2014.
Last 5 posts by John Glaser