Tzipi Livni, leader of Israel's Kadima party, resigned from the Knesset on Tuesday, warning in her resignation address that Israel's leaders are putting Israel in "mortal danger."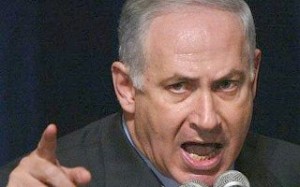 Livni warned that Israel's current leadership, headed by Prime Minister Benjamin Netanyahu and Defense Minister Ehud Barak, has destructive approaches to the Israeli-Palestinian peace process and to the issue of Iran.
"Israel is on a volcano," she said, "the international clock is ticking, and the existence of a Jewish, democratic state is in mortal danger." This was in reference to the persistent dismissal of Israel's obligations under international law, continuing to expand settlement construction in Palestinian territory and actively ward off a political settlement.
"The real danger is a politics that buries its head in the sand," Livni said, adding that it didn't "take a Shin Bet chief to know that." This was an apparent reference to recent comments made by the former chief of the security service Yuval Diskin, in which harshly criticized Netanyahu's dogmatic and hawkish approach towards Iran.
Diskin said that Netanyahu and Barak have been "creating a false impression about the Iranian issue" and "appealing to the stupid public" by suggesting the launching a preventive war is the best and only option.
The criticisms of Livni and Diskin are only the latest in a string of harsh criticism from Israeli figures dissenting from the uncompromising, militaristic postures of Netanyahu's Likud. Former Mossad chief Meir Dagan recently reiterated his opposition to striking Iran, charging Netanyahu of misleading the public on the issue.
The current head of the Mossad Tamir Pardo has also said as much, maintaining that a nuclear Iran, even if it were developing weapons, which it isn't, would not necessarily present an existential threat to Israel. Israel's military chief Benny Gantz also stated last week that Iran's leadership is rational, on the defensive, and is not developing nuclear weapons despite the "hysteria" caused by the rhetoric of Netanyahu and Barak.
Ehud Olmert, former prime minister, last week assailed Netanyahu, arguing "There is no reason at this time not to talk about a military effort, but definitely not to initiate an Israeli military strike."
These scathing critiques of the current hard-line Israeli government seem lost on many leading American figures, who refuse to dissent from anything Israel does and who habitually equate any such American criticism with anti-Semitism.