The second round of nuclear negotiations between Iran and the six major world powers, scheduled for May 23 in Baghdad, will be productive but are unlikely to resolve all issues, said an Iranian official on Monday.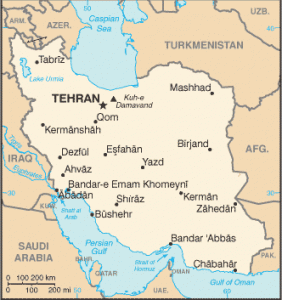 The first round of talks between Iran and the P5+1 grouping comprising the five permanent UN Security Council members plus Germany, took place in Istanbul reportedly went well. Both the U.S. and Iran appeared ready to make concessions and there was a considerable amount of optimism coming out of the negotiations that a settlement is in the works.
"Although one should not expect for all issues to be resolved in Baghdad, we can assume the (atmosphere) of the talks will follow in the footsteps of Istanbul," said Gholam Ali Hadad Adel, a lawmaker and senior adviser to Ayatollah Ali Khamenei.
Hadad Adel that the "illogical sanctions" should be lifted at the meeting. "Iran expects the P5+1 group to put an end to the illogical sanctions in Baghdad, because the inefficiency of sanctions is proven even for Western leaders," he said.
"They can show their goodwill through a trust-building effort by" lifting the sanctions, he added.
That is unlikely to happen until the end of negotiations, if at all, since the West has been using the sanctions as leverage against Iran throughout the talks. But Hadad Adel is correct, sanctions are effective only at impoverishing civilians and emboldening the targeted regime. But even more than that, they are illegitimate since Washington claims their purpose is pressuring Tehran to halt their weapons program, which the U.S. intelligence community believes does not even exist.