A former prime minister of the Palestinian Authority, Ahmed Qureia, says Israeli policies in Palestinian territory are making obsolete the two-state solution that has underpinned two decades of negotiations.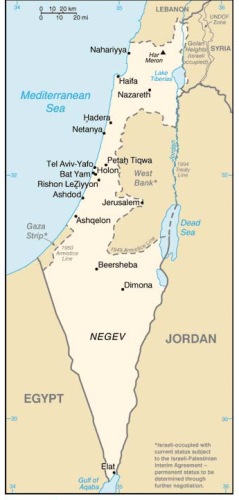 Qureia described the so-called peace process as "no more than a waste of time," and condemned Israeli Prime Minister Benjamin Netanyahu for stepping up settlement activity in the West Bank and blocking Palestinian claims to East Jerusalem.
"If this is the policy, I think it is a big lie to talk about the two-state solution," said Qureia. "They are killing the opportunity of two-state solution. If it dies … there are other choices." Namely, he says, a one-state solution.
Israel's expansion through settlements and other territorial claims in the West Bank has certainly intensified in recent years. Just this week, an Israeli committee retroactively "legalized" three major illegal outposts of Rehalim, Bruchin and Sansan.
Up to 6,578 new settlements have been built since 2008. In the process, to take just 2011, Israeli forces destroyed some 622 Palestinian homes, forcibly displacing over 1,100 people, over half of them children.
On Sunday, UN agencies in the West Bank condemned the Israeli government's destruction of 21 homes of Palestinian Bedouins last week, making 54 people including 35 children homeless, along with the forced removal of refugees from two houses in East Jerusalem.
"The forced eviction of Palestine refugees and the demolition of Palestinian homes and other civilian structures in the occupied West Bank, including East Jerusalem, is contrary to international law," UNRWA's West Bank director, Felipe Sanchez, said in the statement.
The collapse of the two-state solution on the internationally recognized borders has been predicted before. A recent report from the European Union warned that "if current trends are not stopped and reversed, the establishment of a viable Palestinian state within pre-1967 borders seem more remote than ever." Unfortunately, given Israeli policy, that seems to be the intention.
Israeli President Shimon Peres told Haaretz on Monday that his government has missed opportunities to reach a deal with the Palestinians, placing most of the blame on his own Prime Minister Benjamin Netanyahu, who he said does not believe in negotiations.
All of this happens with – and because of – U.S. support for Israel. Since 2008, Washington has sent Israel almost $14 billion, with another $3.1 billion slated for 2013, not to mention arms deals and security training. Any hope for a Palestinian state, after decades of military occupation and forced eviction from their homeland, is a fantasy unless Washington changes its policies toward Israel.