A militant commander who helped plan an assault on a Pakistani jail on Sunday which freed up to 400 prisoners said he and his group had help from sources in the Pakistani government.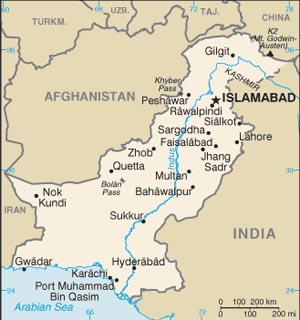 The Pakistani Taliban, separate from the Afghan Taliban and tied closely to al Qaeda, claimed responsibility for the jail-break, which was executed with rocket-propelled grenades and AK-47 assault rifles. Most who escaped were associated Islamist militants.
"We had maps of the area and we had complete maps and plans of the jail as well," the commander, a senior member of the Taliban, told Reuters. "All I have to say is we have people who support us in Bannu. It was with their support that this operation was successful."
The claim is difficult to independently verify, but the inspector general for prisons in the area, Arshad Majeed, left room that it was possible. "It is possible that the attackers had help from the inside. We cannot confirm that but we are investigating to see what happened," he said.
The jail-break came as U.S.-Pakistani relations are at their worst. After months of unprecedented enmity between the two nations – supposedly allies in the war in Afghanistan – Pakistan last week announced a seemingly permanent severing of the cooperation that has occurred over the last decade since 9/11. The parliament barred the U.S. from any further drone strikes, territorial infiltration, or use of supply routes to NATO troops in Afghanistan.
Still, this doesn't necessarily mean Pakistani authorities were complicit in the jail-break. The Pakistani government itself has a tumultuous relationship with many Islamist groups in the country. But given their history of cooperating with certain elements of militant groups in the shadows, it is possible.