An Afghan soldier was shot dead on Monday after opening fire on NATO troops inside a military base near Kandahar, in the latest in a trend of such attacks highlighting the failure of the training mission in Afghanistan.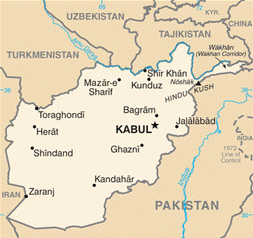 "An army soldier has opened fire on ISAF [International Security Assistance Force] vehicle to kill troops," General Abdul Hameed Hameed, Afghan army commander for southern Afghanistan, told AFP.
No NATO troops were killed, although about 17 foreign troops – including at least seven Americans – have been shot dead by Afghan security personnel in the past three and a half months.
As opposition to the war in Afghanistan reaches record highs in the U.S., this latest attack comes at the end of a weekend onslaught of insurgent violence, opening the Taliban's annual spring offensive. Nearly 50 people died from the attacks over the weekend.