The UN Security Council voted unanimously Saturday to approve a resolution allowing international monitors into Syria as reports of violence persist during a fragile cease-fire.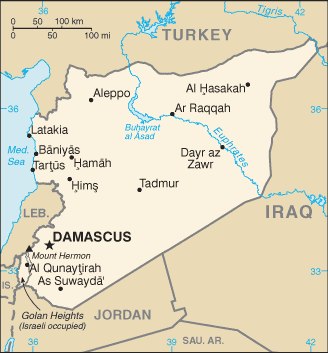 The resolution demands Syria let in an advance team of up to 30 international observers to monitor the situation. Whether the presence of the observers would stem the persistent violence is unclear, especially since the presence of Arab League observers months ago failed to effectively do so.
U.S. Ambassador to the UN Susan Rice welcomed the resolution and berated the Syrian regime of President Bashar al-Assad for committing crimes against the Syrian people. Skeptical of the "sincerity of the regime's commitment to a cease-fire," Rice said "the burden is now on the Syrian regime to seize" this opportunity for peace.
Syria's UN Ambassador Bashar Jaafari responded Saturday, saying instead that "the ball now is in the camp of those supporting the armed groups in Syria." H claimed Syria was not fully satisfied with the resolution, but "will be on board."
The U.S. and its allies in Europe and the Gulf states are sending aid and communications equipment to the Syrian rebels. "Double standards and double language will not be sufficient to prove the credibility of those who are manipulating the armed groups, supporting them, hosting them, training them and pushing them towards committing further violence in Syria," he added.