Palestine has submitted letters to the United Nations urging the Security Council to condemn Israel's illegal settlement activity in the West Bank, ahead of a meeting of the Quartet in Washington on Wednesday.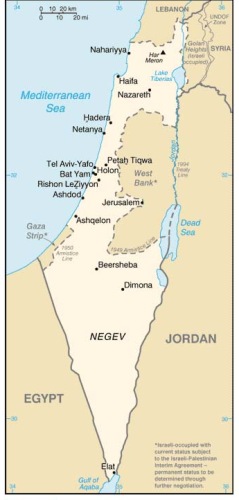 "The letters called on the international community, and particularly the Security Council, to condemn settlement activity — which is illegal — and other illegal Israeli policies in the occupied Palestinian territory," Palestinian Foreign Minister Riyad al-Malki told AFP.
The letter says that Israel's "illegal and destructive plans not only inflame tensions but further underscore the dubious nature of the occupying power's claims of readiness to negotiate a peace settlement." Settlement activity is "being deliberately waged in an attempt to seize more Palestinian land and entrench [Israel's] control over the Palestinian territory."
Representatives of the Quartet – the United States, the European Union, Russia and the United Nations – are expected to meet in Washington on Wednesday to discuss the stalled Middle East peace process.
Israeli settlements on Palestinian territory and the related destruction of Palestinian homes has been constantly recognized as illegal by the international community. The United Nations has recently called on Israel to immediately halt the destruction of Palestinian homes in the West Bank, as it also violates international law.
A recent report from the European Union warned that "if current trends are not stopped and reversed, the establishment of a viable Palestinian state within pre-1967 borders seem more remote than ever." And that, indeed, seems to be the intention.
The attitude towards many in the Israeli government and military, and especially the administration of Prime Minister Benjamin Netanyahu, is well known. "The director of an international organization working in the occupied territories," reports Akiva Eldar in Haaretz, said "he was recently asked by an IDF officer the meaning of the terms 'Areas A, B and C.' Naturally, the NGO head answered that according to the Oslo Accords, A is the area under Palestinian civil and military control; B is under Palestinian civil control but Israeli military control; and C is under complete Israeli control."
"You are wrong," the Israeli officer laughed. "A is for Arafat, B is for bollixed up and C is ours." Eldar continues: "The Israeli political and security establishment, as well as the legal system, view Area C – spreading over 60 percent of the West Bank – as an integral part of Israel."