President Obama quietly told Iran, through Turkish Prime Minister Recep Tayyip Erdogan, that the United States would accept an Iranian civilian nuclear program if Supreme Leader Ali Khamenei can substantiate recent claims that Iran "will never pursue nuclear weapons."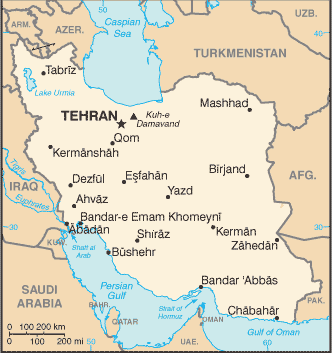 Erdogan visited Khamenei last week, but a few days prior to that he met with Obama in Seoul, Korea, at which point they discussed Obama's message to Iran, according to Washington Post columnist David Ignatius.
U.S. intelligence concludes that Iran halted its nuclear weapons program nearly a decade ago and has to date made no moves to restart it. Still, the U.S. has led a harsh, punitive sanctions regime in large part to satisfy a belligerent Israel who has threatened preventive military strike repeatedly.
Obama's promise that he would accept an Iranian civilian nuclear program is a bit strange. Iran, under international laws and the treaties it has signed, does indeed have a right to develop a civilian nuclear program. Obama granting Iran that right, while they already have it, is an indication of just how lopsided the relationship is.
Obama did not specify to Erdogan or the Iranian leadership just what kind of deal or method of verification he would prefer, but he did urge Iran to take advantage of this window of opportunity to begin negotiations. Talks are set to start on April 13, although there has been some haggling over the venue. The U.S. and Turkey proposed to meet in Istanbul, while Iran suggested either Iraq or China.
The issue of Syria was also brought up by Obama. Erdogan told Obama he would press Iran to reduce its support for the Bashar al-Assad regime. While there are some minor signs that Iran heeded these recommendations, both Turkey and the U.S. continue to aid the opposition.