Even as Syria claims the insurgency to topple Bashar al-Assad's regime is over, the army continued shelling opposition areas on Saturday and rebel fighters said they would not cease fire until tanks, artillery and heavy weapons are withdrawn.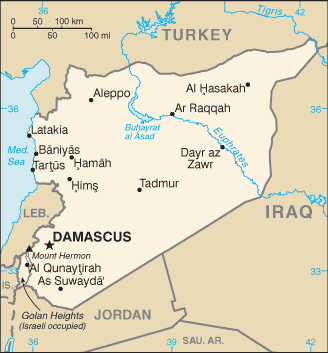 "The battle to topple the state is over," Syrian Foreign Ministry spokesman Jihad al-Makdissi told Syria TV on Friday. "Our goal now is to ensure stability and create a perspective for reform and development in Syria while preventing others from sabotaging the path of reform."
While nearly all parties – Assad's regime, the Free Syrian Army, and foreign interventionist powers like the United States, Britain, and Russia – claim to have accepted the peace deal proposed by UN-envoy Kofi Annan, none have changed their actions accordingly.
"When security can be maintained for civilians, the army will leave, Makdessi said. "This is a Syrian matter." At the same time, a spokesman for Free Syrian Army Lieutenant Colonel Qassim Saad al-Din said, "We don't have a problem with the ceasefire. As soon as they remove their armored vehicles, the Free Syrian Army will not fire a single shot."
Similarly, while both the U.S. and Russia have agreed to Annan's plan, which calls for a total cease-fire, withdrawal of Syrian troops from opposition areas and access for humanitarian services, both continue to flood Syria with aid and prolong the conflict. Washington has been sending aid, including communications equipment, to the rebel fighters and Moscow continues to send the Assad regime weapons and military support.