Top Pentagon officials are floating an idea to put elite special operations forces under CIA control in Afghanistan after 2014, sources told The Associated Press.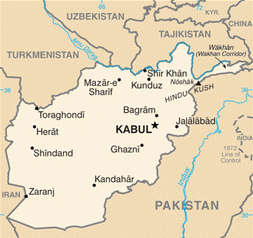 The plan is one of several possible scenarios being considered and has not yet been presented to Secretary of Defense Leon Panetta, the White House, or the relevant congressional oversight committees.
If the plan were adopted, the U.S. government would be able to officially say that there are no more troops in Afghanistan, because once the special operations teams are assigned to CIA control they become spies. This would obviously hinder any potential for accountability and transparency, since activities and funding would become classified and journalists or other forms of oversight would not be welcomed.
Their plan of expanding the role of U.S. special operations forces in Afghanistan in 2014 and beyond has been around for a while. The idea is to keep the occupation going at a smaller scale with elite forces so that the Obama administration can pretend they kept their promises about a withdrawal in 2014.
Pentagon spokesman George Little denied the idea is being discussed. "Any suggestion that such a plan exists is simply wrong," Little said Saturday. "United States special operations forces continue to work closely with the intelligence community to confront a range of national security challenges across the world."
But the AP's sources maintained the idea was being considered. And truthfully, it wouldn't be a drastic change from current policy. The Obama administration has increased the use of Joint Special Operations Command (JSOC) forces around the world, most notably in Africa where U.S. military interventions occur mostly in the shadows.
According to a recent Congressional Research Service report, JSOC forces "reportedly conduct highly sensitive combat and supporting operations against terrorists on a world-wide basis." "Without the knowledge of the American public," writes historian Nick Turse, "a secret force within the U.S. military is undertaking operations in a majority of the world's countries. This new Pentagon power elite is waging a global war whose size and scope has never been revealed."