Top secret information on the Saudi Arabia's activities around the time of the September 11, 2001 suggest the Saudi government might have played a direct role in the terrorist attacks, according to two former U.S. senators privy to such information.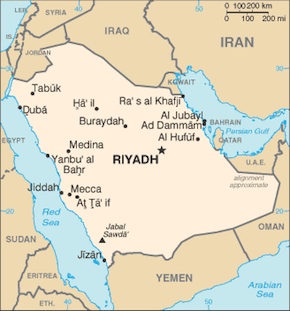 In a multibillion-dollar lawsuit that has made its way through federal courts since 2002, plaintiffs are taking legal action against the Saudi government and dozens of institutions in the country for their alleged ties to al-Qaeda's attacks on 9/11. The case is set to be reheard in United States District Court in Manhattan in the coming months.
"I am convinced that there was a direct line between at least some of the terrorists who carried out the September 11th attacks and the government of Saudi Arabia," former Senator Bob Graham, Democrat of Florida said in an affidavit. Graham led a joint 2002 Congressional inquiry into the 9/11 attacks.
Another former senator, Bob Kerrey of Nebraska, also served on that inquiry and said in a his own sworn affidavit that "significant questions remain unanswered" about the role of Saudi institutions. "Evidence relating to the plausible involvement of possible Saudi government agents in the September 11th attacks has never been fully pursued," Mr. Kerrey said.
Lawyers for the Saudis in the case as well as officials at the Saudi Embassy in Washington have declined to comment on the case. The Saudi government has denied the accusations of involvement and have sought to have the case dismissed.
The classified evidence seen by Graham and Kerrey has not been disclosed, but the New York Times reports, "unanswered questions include the work of a number of Saudi-sponsored charities with financial links to Al Qaeda, as well as the role of a Saudi citizen living in San Diego at the time of the attacks, Omar al-Bayoumi, who had ties to two of the hijackers and to Saudi officials."
Despite these known concerns, or "unanswered questions," Washington has kept up extremely close ties to the Saudi government, giving them huge annual arms packages and constantly referring to them as our close allies. More than that, U.S. foreign aggression since 9/11 has almost always had a pretext of fighting terrorism, state sponsors of terror, or those with ties to terrorists. All of those cases of U.S. aggression appear to have had less evidence of ties to al-Qaeda than Saudi Arabia.