NATO abruptly pulled all its staff from the Afghanistan's government ministries on Saturday after two high-ranking U.S. military advisers were shot dead inside a highly secure command center at the interior ministry in Kabul by an Afghan police officer.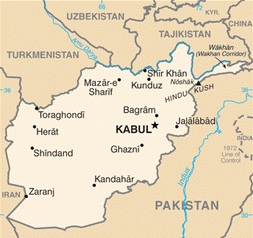 The Taliban claimed responsibility for the killings in which a U.S. colonel and major were shot in the head. In a statement, the Taliban called the shooter "a hero mujahid Abdul Rahman." The shooter is still at large.
There have been numerous other instances where an Afghan soldier or policeman turns his gun his American or NATO counterparts, but this time it was extraordinary because the shooter was able to get inside the fortified compound of the Interior Ministry. Distrust and insecurity among occupation forces are at an all time high.
The shooting comes amid a growing protest movement in Afghanistan over the U.S. military's burning of Muslim holy books outside Bagram Airbase. Dozens of protesters and four NATO soldiers have been killed, and demonstrations spread into Pakistan where anti-American sentiment is extremely intense.
The Obama administration's strategy in Afghanistan rests on being able to train Afghan security forces so that the nation-building project has some perceivable end in sight. This is been an utter failure for some time now, but this week's events have made that failure much more blatant, as deep-seated distrust and resentment have manifested quite sharply.