Some members of Israel's right-wing Likud party are pushing a bill in the Knesset that would annex more than 60 percent of the occupied Palestinian territory in the West Bank.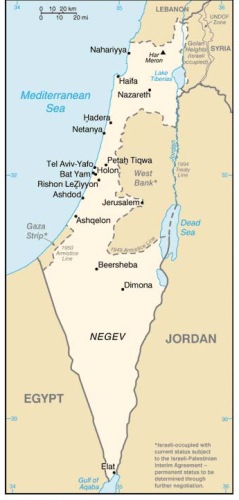 The plan, introduced by former Yesha Council Director Naftali Bennett, would unilaterally end military occupation in the section of the West Bank designated by Israel as "Area C" and fully apply Israeli law there. Israel would then "naturalize" some 50,000 Palestinians from the seized territory.
Knesset member Danny Danon is at the forefront of the push to annex most of the West Bank into official Israeli territory, but more than half of the Likud party's 27 Knesset members have endorsed the idea. Danon's bill also calls for annulling all agreements with the Palestinians.
Some on the Israeli left are objecting to the proposal, but not necessarily because it would be a blatant theft of land and unilateral capture of its Palestinian residents. Rather, they argue it would then make Israel a binational state, in which they would have to share power with the Palestinian leadership. This is an affront to the "two-state solution," they claim.
But some of the language is more direct. "Bennett's initiative is immoral and undemocratic. It will only aggravate Israel's situation with regards to the Palestinian issue," said Peace Now Director Yariv Oppenheimer.
The plan is seen by some as controversial, but it would seem to be the logical end to what Israeli policy has aimed at and achieved for years. Israel has continued demolishing Palestinian homes throughout the West Bank, continued settlement construction at unprecedented rates, maintained control over every minutia of life of occupied Palestinians, who continue to be displaced, etc. There has been a clear course of expansion; this bill is simply more frank about that.
A recent report from the European Union warned that "if current trends are not stopped and reversed, the establishment of a viable Palestinian state within pre-1967 borders seem more remote than ever." And that, indeed, seems to be the intention.
The EU report explained how "a combination of house and farm building demolitions; a prohibitive planning regime; relentless settlement expansion; the military's separation barrier; obstacles to free movement; and denial of access to vital natural resources, including land and water, is eroding Palestinian tenure of the large tract of the West Bank on which hopes of a contiguous Palestinian state depend."