The United States is seeking more access to airfields and naval ports in the Philippines for an expanded military presence around the country as the Obama administration tries to expand the empire in Asia Pacific.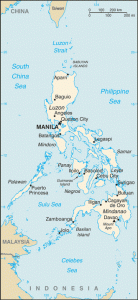 The Philippine Senate forced the closure of major U.S. military bases in the country, but the U.S. military presence in the Philippines has not gone away since then. A 1999 agreement allowed hundreds of American troops to return in 2002 to train and arm Filipino soldiers fighting domestic militants allegedly linked to al-Qaeda.
The Obama administration initiated an effort with the Filipino government with the aim of increasing access for U.S. warships and air force and possible for joint war drills, although reports say full U.S. bases will not be reopened.
This is part of a broader imperial plan to counter China's regional influence and an expanded military presence in the region with bases, troops, and navy warships in Australia and Singapore. The announcement also coincides with diplomatic and military friction in the South China Sea over its oil-rich Spratly Islands, which are subject to disputed claims by China, the Philippines and other Southeast Asian nations.
Protecting an oil rig will actually be one of the exercises the Philippines performs with the U.S. military starting this spring. "This area is vital to the United States," Chief of U.S. Naval Operations Admiral Jonathan Greenert said recently. "It's been an area vital to our navy and our focus for decades, because of… the trade routes, the large economies."
Maintaining U.S. military and economic hegemony in Asia-Pacific has been a rising concern of the national security establishment for some time now. The U.S. currently has key military bases in South Korea, Japan, the Philippines, Thailand, Singapore, Guam, and now Australia.