A follow-up report from the International Atomic Energy Agency (IAEA) on Iran's nuclear program will be published next month and is expected to be harsher than the last one, which the IAEA released in November.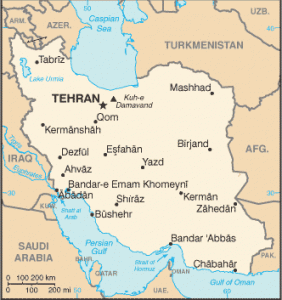 The last IAEA report cobbled together old and questionable intelligence and rose unfounded concerns about a possible military dimension to Iran's nuclear program. This became the primary basis imposing even harsher international sanctions against Iran targeting their financial and oil sectors, measures which have had harmful effects on the Iranian population.
Leaked statements about the upcoming report to be released in March claim it will include new details about an alleged effort by Tehran to develop a nuclear warhead for a ground-to-ground missile.
An IAEA delegation visited Tehran to engage diplomatically with Iranian authorities regarding their nuclear program. While initial reports characterized the visit as constructive, Reuters later reported that Western diplomats have said the Iranian visit was a total failure and that Iran did not open up its facilities to inspection. The IAEA will return to Tehran for another round of discussions on February 21.
The leaked statements on the new IAEA report may be overblown, just as happened the last time around. Robert Kelley, a retired IAEA director and nuclear engineer, told the New Yorker's Seymour Hersh "that he could find very little new information in the IAEA report. He noted that hundreds of pages of material appears to come from a single source: a laptop computer, allegedly supplied to the I.A.E.A. by a Western intelligence agency, whose provenance could not be established."
Some even dismissed the report as politically motivated, claiming the IAEA's new Director General, Yukiya Amano, has a pro-Western bias. Indeed, the Guardian's Julian Borger compiled a series of U.S. State Department diplomatic cables released by WikiLeaks which reveal a similar evaluation of Amano by the U.S.
In October 2009, as Amano was coming in as Director General, the U.S. State Department wrote that he was "DG [Director General] of all states, but in agreement with us." According to the cables, Amano reminded the U.S. ambassador that he would have to be "fair-minded and independent, but that he was solidly in the U.S. court on every key strategic decision, from high-level personnel appointments to the handling of Iran's alleged nuclear weapons program."
As Flynt Leverett, former Senior Director for Middle East Affairs at the National Security Council, wrote at the time, "ever since Nobel laureate Mohamed ElBaradei stepped down as head of the International Atomic Energy Agency (IAEA) in late 2009, the United States and some of its allies have pushed Baradei's successor, Yukiya Amano, to ratify Western arguments that Iran is trying to acquire nuclear weapons."
"There are many reasons," Leverett continued, "to question virtually every detail in the IAEA's accounting of the "possible military dimensions" to Iran's nuclear program. But, more importantly, the stories do not indicate that Tehran is currently trying to produce nuclear weapons."
While the IAEA report raised the possibility, without evidence, that there could be military dimensions to Iran's nuclear program, it actually concluded that "the Agency continues to verify the non-diversion of declared nuclear material."
All 16 U.S. intelligence agencies concluded in 2007, and again in 2011, that there is no military dimension to Iran's nuclear program. A U.S. intelligence official explained to The Washington Post last month that Iran has not decided to pursue nuclear weapons: "Our belief is that they are reserving judgment on whether to continue with key steps they haven't taken regarding nuclear weapons."
Even the Obama administration has had to admit this. On CBS's "Face the Nation," Secretary of Defense Leon Panetta said, "Are they trying to develop a nuclear weapon? No. But we know that they're trying to develop a nuclear capability."
This conforms to previous assessments. Adm. Dennis Blair, Obama's former director of national intelligence, told Congress in March 2009, "We judge in fall 2003 Tehran halted its nuclear weapons design and weaponization activities" but that Tehran "is keeping open the option to develop them."
Mohamed ElBaradei, former head of the IAEA, said that same year that he did not "believe the Iranians have made a decision to go for a nuclear weapon, but they are absolutely determined to have the technology because they believe it brings you power, prestige and an insurance policy."
The more critical report next month has the potential to trigger even more belligerent responses from the U.S. and Israel, and could set the stage for a military attack on Iran, whether its findings are based in truth or not.