The number of civilian casualties in the war in Afghanistan rose for the fifth year in a row in 2011, according to the UN Assistance Mission in Afghanistan (UNAMA) which put the number of civilians killed at 3,000 over the past year.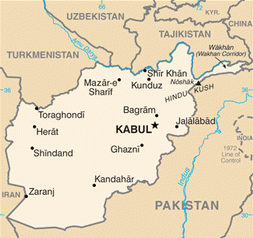 Insurgents fighting occupation forces and the corrupt Karzai government were responsible for 2,332 civilian deaths in 2011, concluded the UNAMA report, while the U.S.-led forces were responsible for 410 civilian deaths. Fighting in Afghanistan has killed 12,000 civilians since 2007, according to UNAMA.
"Improvised explosive devices (IEDs) were the single largest killer of Afghan children, women and men in 2011," the report said. "The tactics of choice of anti-government elements subjected Afghan civilians to death and injury with increasingly lethal results in 2011."
For NATO, the most deadly tactic for civilians was airstrikes, which killed 187 people. Another 63 people were killed in 2011 in U.S.-led night raids, which have enraged Afghan communities. As high as that number is, the death toll from night raids was down 22 percent from the previous year.
The Obama administration's surge in Afghanistan has failed on virtually every front, worsening the security of the country and causing increasing harm to Afghans.
UN diplomats have urged all combatants in Afghanistan to avoid civilian casualties. But the most sure-fire way of dropping civilian casualties down to almost nothing – namely, pulling out of Afghanistan and ending the war – went unmentioned.