Israel and its allies can destroy all of Iran's nuclear facilities, said Vice Prime Minister and Strategic Affairs Minister Moshe Ya'alon at a conference on Thursday.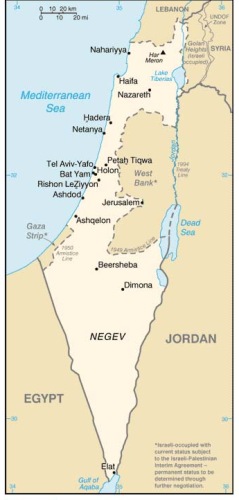 Some commentators have claimed that a military strike on Iran's nuclear facilities could not possibly destroy all of them, and therefore may incentivize Iran to actually start building a bomb after the strike. Ya'alon's comments appear to push back against those arguments.
Ya'alon said that "the West has the ability to strike, but as long as Iran isn't convinced that there's a determination to follow through with it, they'll continue with their manipulations," adding that "it's possible to strike all Iran's facilities, and I say that out of my experience as IDF chief of staff."
But the Vice Prime Minister must not be hearing officials in the U.S. Military and intelligence officials in Washington have expressed reluctance towards striking Iran. Chairman of the Joint Chiefs of Staff Gen. Martin Dempsey told Israeli leaders on Jan. 20 that the U.S. would not participate in a war against Iran begun by Israel unless explicitly agreed upon beforehand.
Ya'alon made other unhinged comments as well. Referring to an explosion at an Iranian missile base late last year, he hinted that Israel had been behind the explosion and that they were targeting a missile system Iran was developing "with a range of 10,000 kilometers" that could have reached the United States.
There is no evidence of this claim, and the notion that Iran would militarily attack the United States is ridiculous. Furthermore, there is no evidence of an Iranian nuclear weapons program, and the opinion of the U.S. intelligence community, the Obama administration, and the latest IAEA report is that Iran's enrichment is so far civilian in nature.