Israel's high court has made several recent decisions that "aim to legitimize clear violations of Israel's international legal obligations" and undermine human rights, Human Rights Watch said Monday.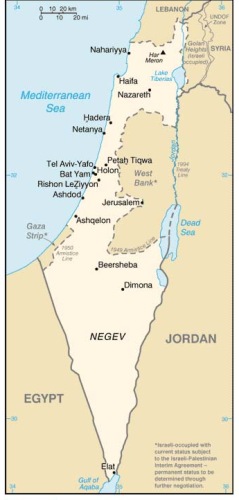 In one decision this month, the court upheld the constitutionality of the Citizenship and Entry into Israel Law, which bans the entry into Israel of Palestinians from the West Bank, Gaza, surrounding countries, and any "area in which operations that constitute a threat to the State of Israel are being carried out" for the purpose of family unification with their Israeli spouses. This law, according to Human Rights Watch, violates international law prohibiting discrimination.
Another decision from December 26, the High Court rejected a petition to stop Israeli companies operating several quarries in the West Bank for valuable construction materials. The companies export about 94 percent of their production to Israel with no compensation to the occupied population for this natural resource.
"With these rulings, Israel's highest court has veered seriously off course in serving as a final bastion for upholding human rights," said Sarah Leah Whitson of Human Rights Watch. "For the system of legal checks against rights abuses to break down like this is one more indication of the unraveling of protections for rights and freedom in Israel."
Over the weekend, the United Nations called on Israel to immediately halt the destruction of Palestinian homes in the West Bank, as it also violates international law. Israeli forces destroyed 622 Palestinian homes in the West Bank in 2011, forcibly displacing over 1,100 people, over half of them children.
"The current policy and practice of demolitions cause extensive human suffering and should end," said UN humanitarian coordinator for the occupied Palestinian territories, Maxwell Gaylard.