Iran is outraged at the recent assassination of its nuclear scientists, but lacks the political leverage to do anything about it diplomatically and the military and intelligence capacity to defend itself.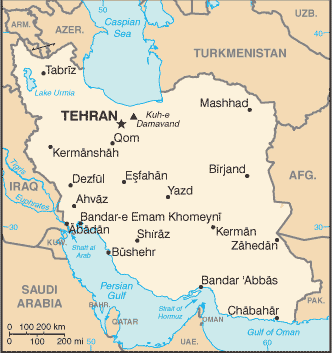 Tehran urged the U.N. Security Council and Secretary-General Ban Ki-moon on Wednesday to condemn Tuesday's assassination which resembled previous killings of Iranian nuclear scientists and which are probably being carried out buy the U.S. and Israel. Tehran has called them terrorist attacks aimed at sabotaging their nuclear program, which all evidence suggests is civilian in nature.
Iran's U.N. Ambassador Mohammad Khazaee asked Ban and the 15-nation council "to condemn, in the strongest terms, these inhumane terrorist acts and to take effective steps towards elimination of terrorism in all its forms and manifestations." But even if the Council did condemn the act, which is unlikely, the U.S. would veto it. Ban's spokesman Martin Nesirky said Wednesday that he had no immediate comment.
The U.S. denies any role in the murders, while Israel is slightly more open about it. In August, the German newspaper Der Spiegel leaked an admission by an Israeli intelligence officer that Mossad, Israel's spy agency, was behind the assassinations. And the French newspaper Le Figaro this week reported that Israeli Mossad intelligence agents are operating in Kurdistan, where they are recruiting Iranian exiles to work against the Iranian regime.
Christof Heyns, the U.N. special rapporteur on extrajudicial executions, said in a statement to Reuters that "the killings are unlawful and should be condemned," but that "the onus is on the Iranian authorities to investigate what has happened, to make the evidence known and to bring the perpetrators to book."
But it's clear Iran has little capability to do that. The Iranian security and intelligence apparatus is lightyears away from that of the U.S. and Israel's, as evidenced by their inability to put a stop to a succession of their top nuclear scientists. Iran is currently preoccupied with a harsh set of economic sanctions, a covert U.S. campaign of cyber-terrorism, commercial sabotage, and proxy wars.
So despite the fact that there is plenty of evidence to suggest that the U.S. and Israel are involved in a number of these assassinations – and despite the fact that they are illegal under international law – Tehran's complaints and condemnations will fall on deaf ears due to Iran's isolation and relative weakness on the world stage.