In yet another show of military provocation from the West, Britain's Royal Navy has sent its most formidable warship to patrol the Persian Gulf mere miles off the Iranian coast.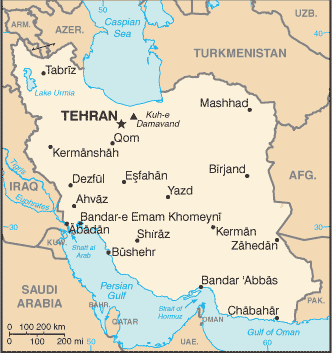 The warship, called the HMS Daring, is a Type 45 destroyer and has the technological capability to shoot down any missile in Iran's armory. The deployment is openly admitted to have the aim of threatening Iran, warning it not to go against Western policy.
The Daring will transit through the Suez Canal and enter the Gulf later this month. British authorities warned that more warships could be deployed in the near future, if necessary.
The U.S. keeps a regular fleet of Navy warships patrolling the Gulf, and this move by the British is the latest in a month's long game of militaristic one-up-manship. Iran just completed a 10-day naval exercise in the Gulf that included test-firing three missiles. Then Iran and the U.S. exchanged threats about closing, or keeping open, the Straits of Hormuz.
All of the military posturing is very dangerous and increases the chances of an outbreak of war. It could also be easily avoided if the U.S. eased unnecessary economic sanctions against Iran and stopped garrisoning Iran's surroundings with militarism, thus taking Iran outside of its current threat environment.