Authorities in Bahrain announced on Friday they will put five police officers on trial in connection with the torture of a detainee who died while in custody.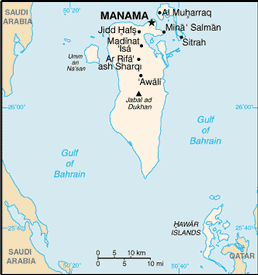 Bahrain's top prosecutor, Nawaf Hamza, said two officers have been charged with torture and mistreatment and three others for failing to report the abuse. No names or details were provided about the officers or the deceased prisoner, or when the alleged abuse took place.
The prosecution is an attempt by the Bahraini dictatorship to appear to be heeding the calls for reform following a report by an independent commission which found that torture was systemic.
But that commission investigated a total of 300 cases, while investigators received 5,200 complaints of torture and abuse. This announced prosecution is a mere drop in the bucket and does not signify reform or appropriate punitive measures.
U.S. support for Bahrain has remained assertive throughout its violent repression of Arab Spring protesters, and a $53 million arms deal is waiting in the wings, supposedly conditional on reform.