Pakistanis fired rockets at more than 20 abandoned tankers in Pakistan set to carry fuel for U.S. and NATO troops in neighboring Afghanistan on Thursday, after Islamabad closed the border in response to U.S. airstrikes that killed 24 Pakistani troops last month.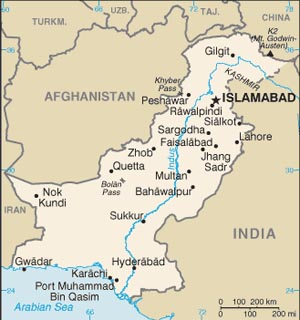 Hundreds of trucks meant to transport supplies to NATO troops in Afghanistan have been stranded at poorly guarded terminals as the coalition waits for Pakistan to reopen the vital corridor through which 40 percent of NATO's non-lethal supplies pass.
Pakistani police officer Hamid Shakil says the identity of the assailants are unknown, but they are responsible for setting at least 23 tankers ablaze at a terminal close to the city of Quetta.There were no reports of any casualties.A similar event occurred last year when Pakistan temporarily closed one of these corridors after U.S. attack helicopters accidentally killed two Pakistani soldiers. Unknown assailants launched attacked abandoned landlocked trucks carrying NATO supplies.

Tensions are still high between the U.S. and Pakistan after the U.S. airstrikes on a Pakistani outpost, for which U.S. officials have yet to officially apologize. This loss of war supplies is not likely to improve those relations.