Yemen's new interim prime minister, Mohamed Basindowa, has laid the groundwork for the country's current vice president, Major General Abd-Rabbu Mansour Hadi, to be the chosen candidate in an uncontested election for a successor to President Ali Abdullah Saleh, the dictator of 33 years.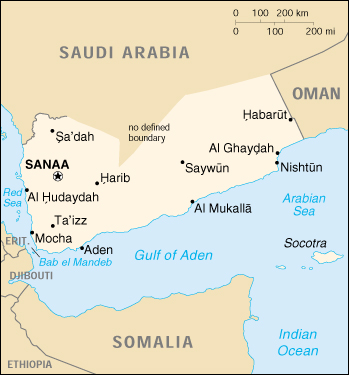 Basindowa said that both the ruling party and the country's largest opposition coalition would nominate General Hadi. "There will be a consensus candidate, the vice president," he said. "We have to accept this to move past this stage. This is the only way to make a breakthrough, to overcome the impasse."
But for all the rhetoric about a democratic transition, many are crying fowl. For one thing, General Hadi himself issued the decree that placed Basindowa in power as prime minister.
General Hadi assumed formal power in a deal last week that included former President Saleh's ceding power, although not his title. Thousands of young protesters in Yemen who have been calling for democratic reform and an end to government violence have expressed anger at the development.
The deal grants Saleh total immunity from prosecution for the many crimes he committed while in power, especially during the last 10 months of popular protests against his rule. A United Nations press release walked on egg shells, voicing support for the transition but saying that "the members of the Security Council reiterated that all those responsible for violence, human rights violations and abuses should be held accountable."
General Hadi, by most accounts, is said to be committed to Yemen's status quo. The dictatorship and military in Yemen has been the benefactor of renewed U.S. support ever since the September 11 attacks, which is one reason the deal absolves Saleh and replaces him with another reliable tyrant to do Washington's bidding in the s0-called war on terror.