Former Libyan fighters are still holding about 7,000 people without charge or trial, some of whom have been subjected to torture and ill treatment, according to a U.N. report Monday.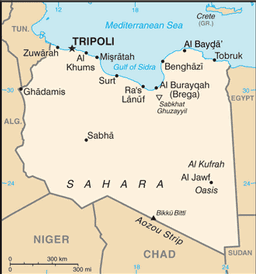 The report by U.N. Secretary-General Ban Ki-moon was made public before a Security Council briefing on Libya and says that inmates are not being afforded rights to due process as the country still does not have a functioning judicial system.
A large share of those detained are black African migrants, rounded up in the summer and early fall by Libyan fighters accusing them of being mercenaries for former ruler Muammar Gadhafi. Reports came out at the time of beatings, mass arrests, torture, and massive makeshift jails.
The spokesman for Libya's new army, Ahmed Bani, responded to the accusations of abuse: "I am not sure if it happened. Maybe, but if it happened, don't blame us. We were suffering for 42 years. He was hurting us, he was killing us and he raped our women," he said.