Kuwait's prime minister and his government formally resigned on Monday after continued demands by Kuwaiti protesters that he step down due to rampant corruption.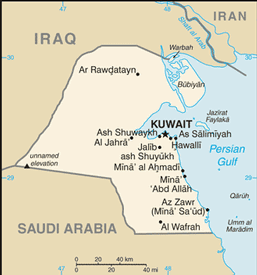 "We decided to submit our resignation to comply with the national interest and due to the danger the situation had reached," Kuwaiti state media reported Prime Minister Sheikh Nasser al-Mohammad al-Sabah as saying.
Kuwait's ruler, Sheik Sabah Al Ahmed Al Sabah, who appoints the prime minister, accepted the resignation but asked the Cabinet to remain in a caretaker role. This is expected to anger an already animated opposition and tens of thousands of protesters. Whether or not this is an effective dismissal of the resignation, or a genuine transition has yet to be seen.
Kuwaiti protesters stormed parliament earlier this month, angered over corruption and a harsh response from security forces at a demonstration outside the prime minister's home. At least 45 people were arrested in the incident.
The small Gulf state has seen less of the protest movement of the "Arab Spring," relatively speaking. But Kuwait is an important client state of the United States, receiving considerable money and weapons and stationing tens of thousands of U.S. troops there. Further turmoil has the potential to influence further U.S. interference.