Iran must respond to the U.N. report suggesting it may have a clandestine nuclear weapons program, Secretary of State Hillary Clinton said at a Pacific Rim summit in Hawaii.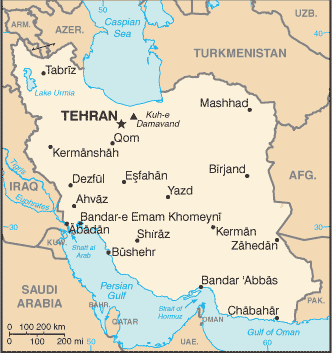 The International Atomic Energy Agency (IAEA) released a report this week cobbling together uncorroborated intelligence from mainly U.S. and Israeli sources in an attempt to imply Iran may have a secret nuclear weapons program, although no direct evidence was offered.
Strangely, Clinton must have missed when Iran actually did respond to the report. The Iranian government sent Ali Asghar Soltanieh, its envoy to the International Atomic Energy Agency (IAEA), around the world to discuss the report and made public statements claiming the report was false, politically motivated, and did not describe the true nature of Iran's nuclear program, which they maintain is purely civilian.
"Iran has a long history of deception and denial regarding its nuclear program and in the coming days we expect Iran to answer the serious questions raised by this report," Clinton told reporters.
So too has Washington been deceptive regarding Iran's nuclear program, as over thirty years of claiming Iran is on the verge of attaining nuclear weapons proves.
Mrs. Clinton promised to further coordinate international isolation for Iran's actions, which have not violated a single treaty or international law. "The U.S. will continue to consult closely with our allies on the next steps we can take to increase pressure on Iran," Clinton said.