There is very little chance for a political settlement with the Taliban and insurgents in Afghanistan by 2014, the year the Obama administration has set for a drawdown of troops, according to analysts.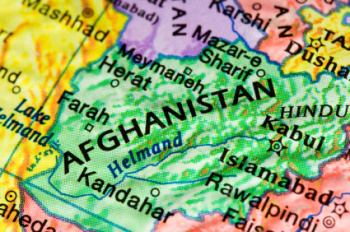 So far, peace talks with the Afghan Taliban have failed for various reasons. One barrier for the start of talks have been U.S. preconditions, namely for the Taliban to renounce violence, respect the Afghan constitution, and sever ties with al Qaeda.
Some recognize the futility of such preconditions to negotiations. If the Taliban said they would not negotiate unless the U.S. renounced violence, respected the Taliban government, and severed ties with their own terrorist proxy forces in Afghanistan, America would surely reject it as well.
So instead of attempting to reach a political settlement, the U.S. strategy is to prop up the Afghan government well beyond 2014 enough to suppress a Taliban resurgence. This means continuing the military mission in the country for the foreseeable future.
U.S. officials have been repeatedly explaining the war would continue for years beyond the 2014 date, revealing it as a merely political contrivance. In a talk at the Council on Foreign Relations last week, under secretary of defense for policy at the Department of Defense Michèle Flournoy, explained that "2014 is not a withdrawal date—it's an inflection point." Afghans at that time "are still going to need support from the international community," she said, and the U.S. has "been negotiating a strategic partnership agreement with the Afghan government that would lay out an enduring strategic partnership far into the future."