The Israeli navy has boarded the two Gaza-bound aid ships carrying activists and humanitarian supplies, foiling the latest attempt to bring much needed assistance to the people of Gaza.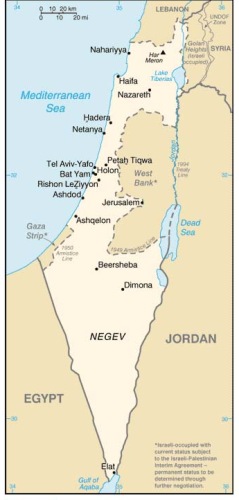 The aid ships ignored demands by Israel to reroute away from Gaza to an Israeli port and when the vessels were between 40 and 60 miles off the coast, they were intercepted by Israeli war ships. No one was hurt in the Israeli operation to capture and reroute the aid ships.
"Following their unwillingness to co-operate, and after ignoring calls to divert to the port of Ashdod, the decision was made to board the vessels and lead them there," the military said in a statement.
Upon arrival in the port of Ashdod, the activists are to be transferred to the custody of the Israeli police and immigration authorities, the military statement said.
Fortunately, this latest attempt to break the Israeli siege on Gaza did not end in death for the peaceful activists aboard. In fact, some viewed it as a victory. "It will still bring attention to the situation in Gaza, and the blockade of the Gaza Strip," on activist said.