Forces in the Libyan National Transitional Council (NTC) have gained control over the town of Bani Walid, which has for months violently resisted being overtaken by the anti-Gadhafi fighters.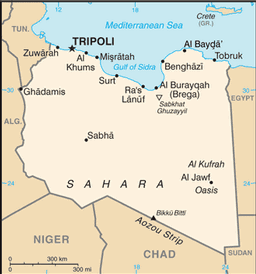 The capture of Bani Walid by NTC forces – they celebrated and raised the country's new flag in the heart of the city – puts the NTC one step closer to having full control of Libya. But they're not there yet.
The town is essentially flattened, having been under attack from NTC fighters and NATO airstrikes for weeks. Many buildings were still burning and residents were in hiding when a Reuters team drove through on Monday. But the victory could be fragile given the towns lingering loyalty to Gadhafi and newfound hostility towards the NTC after weeks of fighting.
In Sirte, where resistant Gaddafi loyalists have been under siege for weeks, there is no indication yet of the still disorganized ragtag NTC forces making any progress, and chaotic fighting forced them to retreat in some places.
A doctor for the medical aid charity Medecins Sans Frontieres in Sirte has estimated that 10,000 people remain trapped in the city of 75,000, including many sick and injured women and children. The NTC leaders have said they will not begin their transition to democracy until every last area is under their control.