At least 25 insurgents were killed in one of the largest coordinated insurgent attacks in years on US military bases in the eastern Paktia province of Afghanistan, according to NATO officials.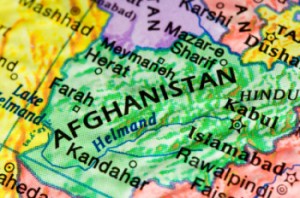 The attacks targeted US troops near the border with Pakistan on Friday, as the tenth anniversary of the war made headlines.
In response to heavy gunfire and car bombings, the US called in airstrikes on militant areas of Gormal, Sarobi and Barmal districts of Paktika. Independent confirmation of the insurgent death toll was not immediately available, but one coalition soldier was wounded, according to a spokesman for the International Security Assistance Force (ISAF).
The coordinated attacks against occupying forces was an embarrassment for the Obama administration who has been trying to claim progress in the war in Afghanistan. It was a strong signal that the insurgency is as strong as ever and is probably being fueled by the occupation, instead of quelled.