An anonymous Kurdistan Regional Government (K.R.G.) official is reporting that Iran and Kurdish rebels have reached a tentative cease-fire that has, so far, held for 10 days. The deal winds down hostilities that have affected hundreds of Kurdish civilians since July.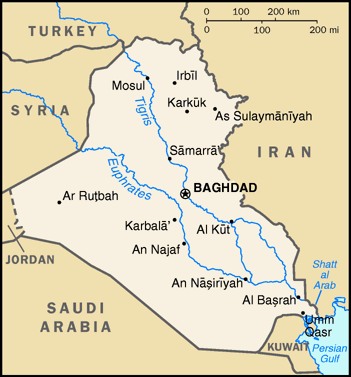 The truce, which was brokered by former K.R.G. Premier Nechirvan Barzani, requires Party Of A Free Life Of Kurdistan (P.J.A.K.) rebels to end their attacks on Iran and promise they will no longer encroach on Iranian territory. For its part, Iran will cease its operations on the rebels. Should fighting resume, the K.R.G. will be responsible for sending its own Peshmerga troops to quash any flare-ups.
Since early July, Iran has been shelling parts of northern Iraq, mostly the Jasusan Mountains, where the rebels have set up camps. Iranian troops were also reported inside Iraqi territory. The area is within the Kurdish Autonomous Region, which has partial self-rule but is still subservient to Baghdad. The P.J.A.K., an offshoot of the better-known Kurdistan Workers Party (P.K.K.) is seeking more autonomy for Kurdish people, particularly those in Iran.
At least five Iraqi civilians were killed during the assaults. Even more rebels were reported killed, but due to the remoteness of the area, independent confirmation is impossible. Some Iranian Revolutionary Guards may have died as well.