Rebel fighters are abandoning one of the ongoing battles against Muammar Gadhafi loyalists, claiming they are tired of the poorly organized leadership and lack of equipment necessary to fight.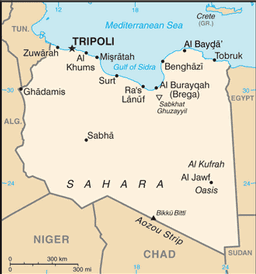 For weeks the rebels, with assisting air power from NATO war planes, have been fighting pro-Gadhafi resisters in stronghold's like Sirte and Sabha. In Bani Walid, where rebels last week issued a warning for residents to evacuate prior to their violent onslaught, rebels are calling it quits.
Mohammed Andar, a rebel fighter and former police officer, sustained minor injuries and decided the fight was not worth it. "A martyred father would be an honor for my children, but not in this chaotic, ill-planned way," he told the Associated Press. Other rebel fighters are giving up because they're now realizing the well-armed loyalists are a bigger fight than they expected.
The news lends further credence to criticism of the rebel groups as disorganized, factional, and unprepared to rule the country themselves.