Rebel attacks accompanied by NATO airstrikes on the Libyan city of Sirte have killed 151 civilians, according to a spokesman for the fugitive leader Muammar Gadhafi.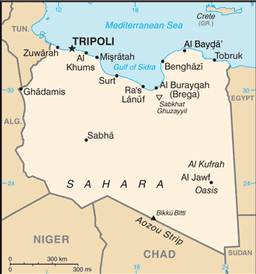 "Between yesterday and this morning, 151 civilians were killed inside their homes as the Grad rockets and other explosives fell upon their heads," Moussa Ibrahim told Reuters. "The city hospital stopped functioning altogether last night. Patients died simply because nothing can be done to help them."
His claims could not be immediately verified because Sirte is besieged on all sides by invading encroaching rebel forces and communication is down from weeks of NATO bombing.
The attacks on Sirte, which contains both militant Gadhafi loyalists as well as civilians, began weeks ago and humanitarian conditions there have been dire, as large numbers of civilians have been displaced due to the fighting, lack of electricity, water, food, and medical care for the residents.
The Gadhafi spokesman made similar assertions last week when he claimed that NATO strikes had killed over 350 civilians. World leaders and human rights organizations have urged for investigations into previous incidents of massive civilian casualties at the hands of NATO, but no comments have been made yet regarding the latest incidents.