Former Afghan President Burhanuddin Rabbani was assassinated on Tuesday by a suicide bomber with explosives hidden in his turban, according to Kabul police officials.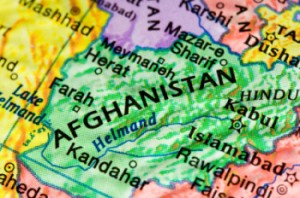 Two confidential sources in the Afghan government said Rabbani, president of the Afghan government that preceded the Taliban, was killed in his home in Kabul.
Rabbani had been head of Afghanistan's high peace council which aimed at a political settlement to the war, although little progress had been made in the year since it had been formed. Many Pashtun leaders called his appointment an insult and some Afghans saw him as a war criminal, instead of a peace broker, according to Nation reporter Jeremy Scahill.
In an interview at the time, the head of the reconciliation in Logar province said of the Rabbani appointment, "They're creating conditions for a big fire they won't be able to distinguish."
After he was driven from Kabul in 1996, Rabbani became the nominal head of the US-supported Northern Alliance who replaced the Taliban in Kabul after the US had ousted them in 2001.
Rabbani's death is the latest in a series of high-profile assassinations in Afghanistan, after the mayor of Kandahar Ghulam Haidar Hamidi and President Hamid Karzai's half brother Wali Karzai. It is expected to further divide Afghanistan's troubled political leadership.