NATO warplanes continued to bomb pro-Gadhafi strongholds in Libya, as a military offensive by rebel forces struggled to battle the loyalist remnants and take control of the cities.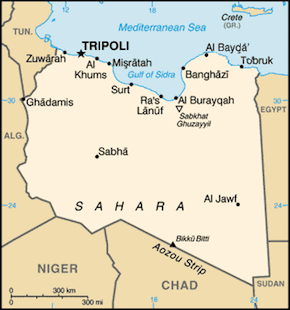 Aiming at the cities of Sirte, Sabha, and Bani Walid, NATO bombs struck one radar system, eight surface-to-air missile systems, five surface-to-air missile trailers, one armed vehicle and two command vehicles in a sizable air campaign, despite Western claims the war would subside.
But as rebel forces invaded these last remaining bastions of Gadhafi support and NATO followed up with unrelenting air raids, hundreds of civilians poured out of these towns, fleeing the violence. The refugees reported days of intense firefights and bombing and complained of deteriorating humanitarian conditions.
The United Nations released a statement expressing concern about the plight of civilians marooned inside the isolated pro-Gadhafi towns. Reports flowed out of Libya that these towns have no electricity, no running water, and severe food shortages.
Meanwhile, Muammar Gadhafi's son al-Saadi Gadhafi crossed the border into Niger seeking political asylum. Nigerian spokesman Marou Amadou has confirmed that he is now in Niamey, Niger's capital along with three generals in Gadhafi's army. Al Saadi Gadhafi is the subject of a United Nations sanction for commanding a military unit accused of repression of demonstrations.