A senior Republican lawmaker urged President Obama to publicly promise to veto the Palestinian bid for membership at the United Nations, charging that a "full court press" to block the Palestinian right to statehood was not being seen.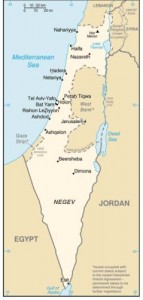 The Palestinian Authority plans to submit a request this month to U.N. Secretary General Ban Ki-moon, who will then turn that request over to the U.N. Security Council for a vote, where the US can stop it in its tracks with a veto.
Representative Ileana Ros-Lehtinen, who chairs the House Foreign Affairs Committee, voiced her dissatisfaction with the Obama administration's concerted effort, in close cooperation with Israel and Congress, to stop the Palestinian Authority from asking for UN recognition. The Obama administration for months has denounced the bid and vowed to veto it.
The Congresswoman apparently thinks Obama doesn't understand the stakes of a Palestinian state, which Israel fears could mean war crimes investigations, recently released secret documents have revealed.
But the Palestinians have plans to get around the expected US veto. One option is to invoke Resolution 377, put forth by the US in 1950 to avoid an obstructionist Security Council, which bypasses the Security Council if it "fails to exercise its primary responsibility for the maintenance of international peace and security in any case where there appears to be a threat to the peace, breach of the peace, or act of aggression."
The other option is to simply continue to submit their request for statehood, forcing the US to veto it over and over again, all the while highlighting the fact that the measure has the support of over 120 nations.